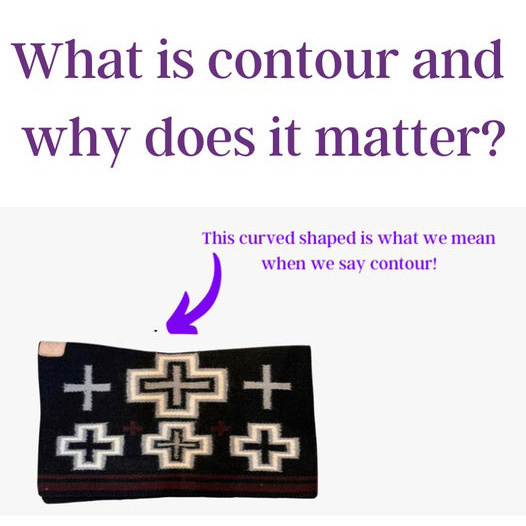 Show blankets are meant to be worn over an under pad, so that you can show off your entire outfit in style. These thin blankets are available in various colours and patterns. If you normally ride with a 3/4" thick pad, it is best to use a 1/2" pad under your show blanket.
We are proud to be EXCLUSIVE EUROPEAN RETAILER
Cuttinup Show Blankets "The only contour show blanket"
Show blankets designed to fit over your horse's contour back.
Because you shouldn't have to sacrifice comfort and fit for beauty!
Why does contour matter?
Consider this, a show blanket lays between your saddle and your under pad. If you lay a flat blanket on top of a contour under pad some place has to wrinkle to conform to the shape of the underpad, somewhere under your saddle there is going to be a spot of bunched up wool under your saddle. If a horse can feel a fly landing on its back don't you think it can feel that spot?
Cuttinup's mission was simple.... design a show blanket that fit better and didn't show your under pad!
Mission accomplished! Cuttinup Show Blankets are the only show blanket on the market with a contour shape built into the pattern. This wasn't an easy feat. These blankets have to be made on handlooms by expert weavers, to build the contour shape. This creates a slightly looser weave which also gives you a softer feel for the blanket itself. Flat blankets are made with automatic looms, which creat a tighter weave and stiffer feel, it also alows for mass production more extensive detail and faster less expensive product. Cuttinup has created a more more unique hand woven product, that fits perfect!