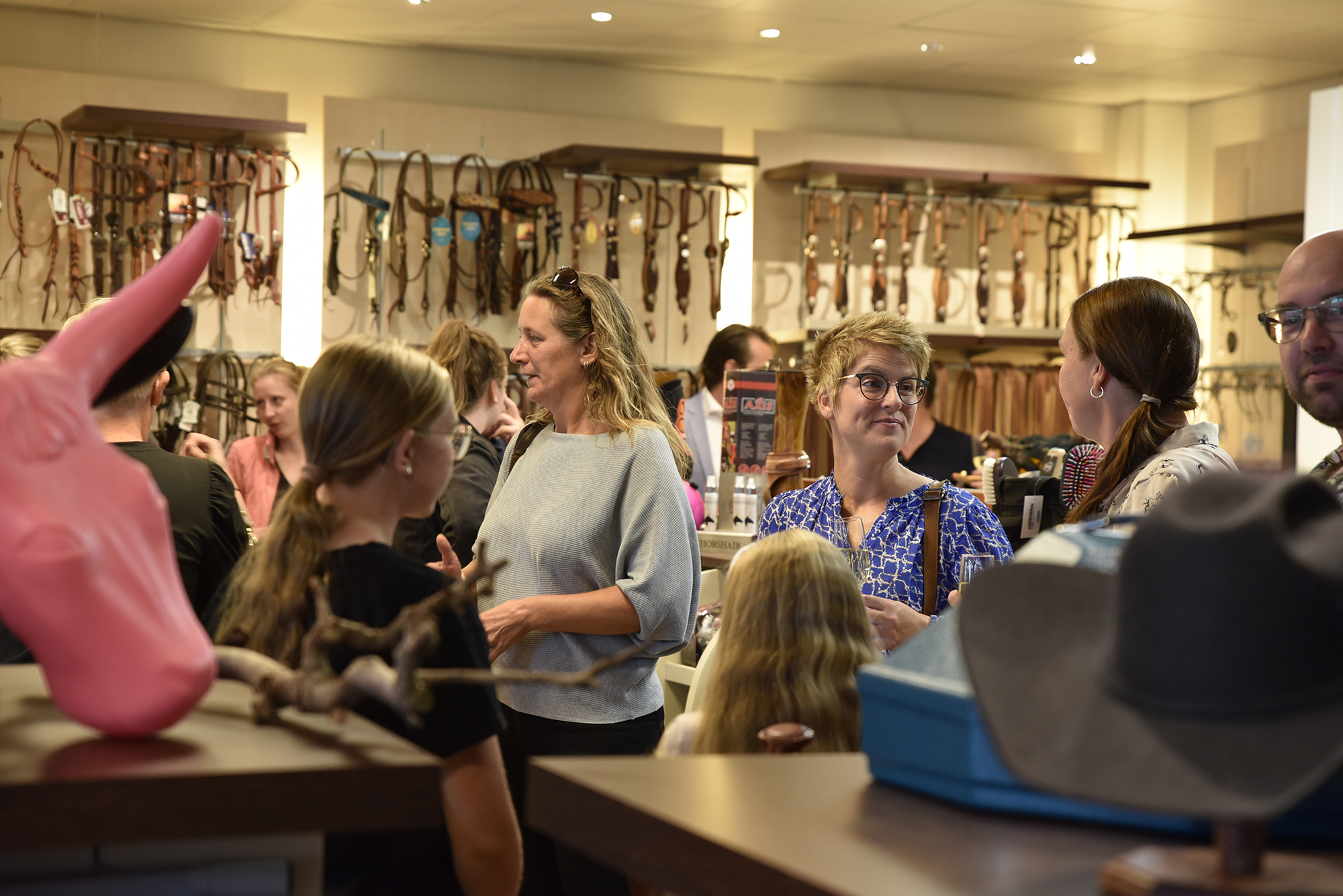 On 1 September 2022, we opened the doors of our store in Moordrecht at Ambachtweg 39. The store is located near the ramps and exits of the A-20 motorway (Rotterdam-Gouda-Utrecht) and is easily accessible.
In addition to viewing and purchasing products, you can go to the our Euro-Horse store for advice and inspiration.
Note, you can go there by appointment for repairs, buying and shaping western hats, look at western saddles and picking up your online orders. Email for an appointment to [email protected], of course you can also call.
The Euro-Horse warehouse in Beek is available by appointment for picking up Mayo Horse Mattresses and your online store orders.
Naturally we will continue to visit you on location for saddle fitting consultations every day of the week. In addition, it is possible to use the indoor ring at Bouwmeester Reining Horses during a saddle fitting consultation, which is located 4 minutes away.
Opening Hours:
Tuesdays: 1 p.m. - 8 p.m.
Thursdays: 1 p.m. - 8 p.m
Sundays: 12 p.m. - 6 p.m.
Every last Saturday of the month 9.30 a.m. - 4.30 p.m.
Adjusted opening hours 2023:
Sunday, April 9, Easter Sunday: Closed
Thursday 27 April, King's Day: Closed
Thursday, May 18, Ascension Day: Closed
Sunday, May 29, Pentecost: Closed
21 to 31 December: Closed
Telephone number, incl. WhatsApp: 085-0406568
See you soon in Moordrecht!
Evelien Lalesse-Velthuis, Dominique van Buuren, Martin Lalesse en Sanghita van Buuren-Biharie