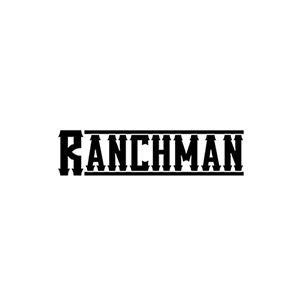 Together with a small saddle maker in Tennessee, EURO-HORSE has developed the Ranchman brand for the Dutch and European market. It is a saddle maker who delivers craftsmanship, whereby of course all saddles are hand-made and built on a traditional wooden tree.

A Ranchman saddle is designed to suit both the all-round competitive rider and the active recreational rider. But of course, these saddles are also suitable for a wonderful outdoor ride. The rider's seat has been designed with the rider in mind. By narrowing the tree, the rider has extra "close contact" with the horse.
Tree Sizes:
Ranchman saddles are built on 14 different tree sizes which can fit both American and European horse breeds. Therefore there is a good chance that a non-US breed of horse can also be supplied with a suitable western saddle. Some of the available tree sizes are XS - SQ - Q - FQ - XFQ - XXFQ - 3XFQ - 4XFQ. These trees fit, partly due to the developed extra outlet at the front (for shoulder freedom), on many horses in the Netherlands and Europe who often no longer fit in the standard Quarter trees. All these trees are crafted in the USA and fitted with a fibreglass cover. This cover makes sure that the weather can hardly affect the fit of the tree.
Seat Size:
The rider's seat can be chosen in the following sizes; 15.5, 16, 16.5 and 17 inches. The seat itself can be made of smooth leather or suede.

Weight:
The Ranchman roundskirt saddles weigh 13.5 kilo. This makes it an outstanding lightweight western saddle. The Ranchman butterfly skirt saddles weigh 14.5 kilo.

Skirts:
The length of a roundskirt saddle is 26 inches. The length of a butterfly saddle is 27 inches.

Conchos:
The conchos are engraved with a glossy finish. Many other conchos are available with quotation, from Hansen Silver Designs or Jeremiah Watt Design.

Leather:
Ranchman western saddles are made from high quality Thoroughbred leather or Herman Oak leather in Chestnut, Walnut and Golden colours.

Tooling;
All tooling is carved into the leather by hand. Simple tooling like a border tooling are therefore less expensive than for example a 7/8 Basket, flowers or leaves tooled saddle.

Stirrups;
The saddles are supplied as standard with engraved aluminium stirrups, 2 or 3inch bell wooden stirrups. At an additional cost, leather-tooled stirrups can also be made.
Each Ranchman saddle is hand-made. Therefore, it is possible to choose various options so that the saddle can be made according to your wishes. Some of these options are standard, others have an extra price.The basic version starts at € 2749,-
Here you can find examples of some possibilities. We would like to hear from you and discuss your wishes.