Free shipping starting on orders above the € 105,-
Login
Log in if you have an account
Dont have an account? Register
Mouth shutter & Nosebands
Are you looking for a western noseband, then check out our wide collection below.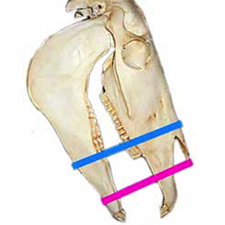 Are you looking for a noseband, then look below for our collection. The wider the noseband, the larger the area where any pressure is distributed. The narrower and finer, the smaller this area becomes.
On the image you see with the blue stripe the most ideal place for the noseband. The pink stripe is too low.
(source: ABC of the Horse)