In 1998 Evelien started the mobile western store EURO-HORSE. The company started with a hefty VW bus to drive to customers and events and due to steady business growth, the bus was replaced by a truck in 2002 in order to be able to carry a more extensive range and thus serve the customers even better.
In 2017, Evelien obtained the certificate Zum Osteopatieve Geschulten Sattelanpasser at the Welter-Boeller training in Germany.
As a result of the business growth, Martin, Evelien's husband, started to do the accounting and all other administrative matters from 2002 onwards. What originally started with evening and weekend hours has grown into a full-time position over the years.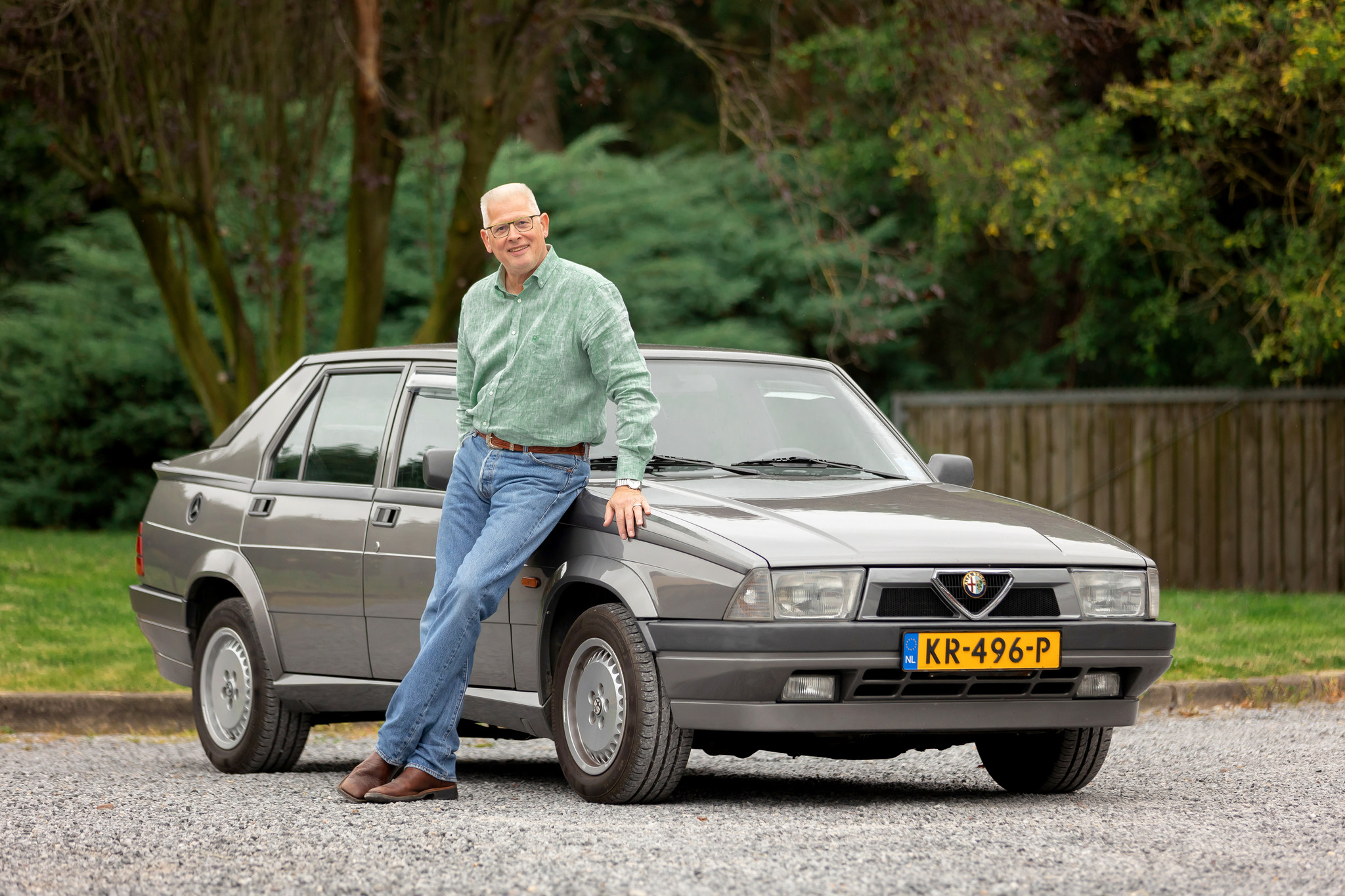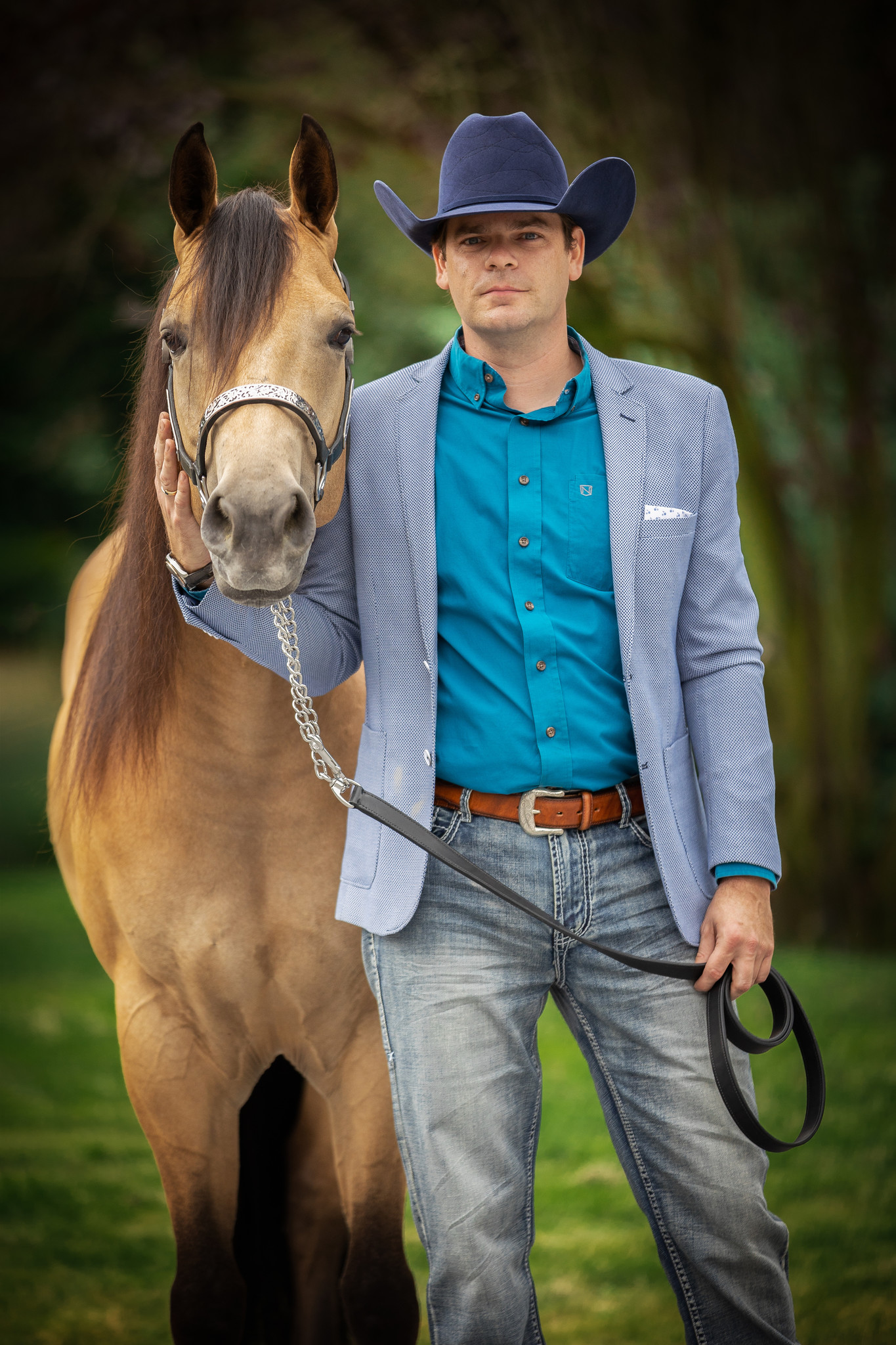 In 2015 Dominique joined us with a second car to take on part of the saddle fitting appointments, and he regularly attends various shows with the EURO-HORSE stand. After obtaining his equine husbandry & management diploma in 2006, Dominique worked for a stallion owner and a number of dressage and western stables. Thanks to his diverse responsibilities in working with horses and riding itself, Dominique has gained an extensive knowledge of the nutrition, behaviour and anatomy of horses. At the beginning of 2015, Dominique paid a working visit to the U.S.A. to learn how to make and repair saddles. This has resulted into EURO-HORSE having its own department where can professionally repair western saddles, tack, pads and all kinds of other things. You can read more about this under "Saddle repair" on this website.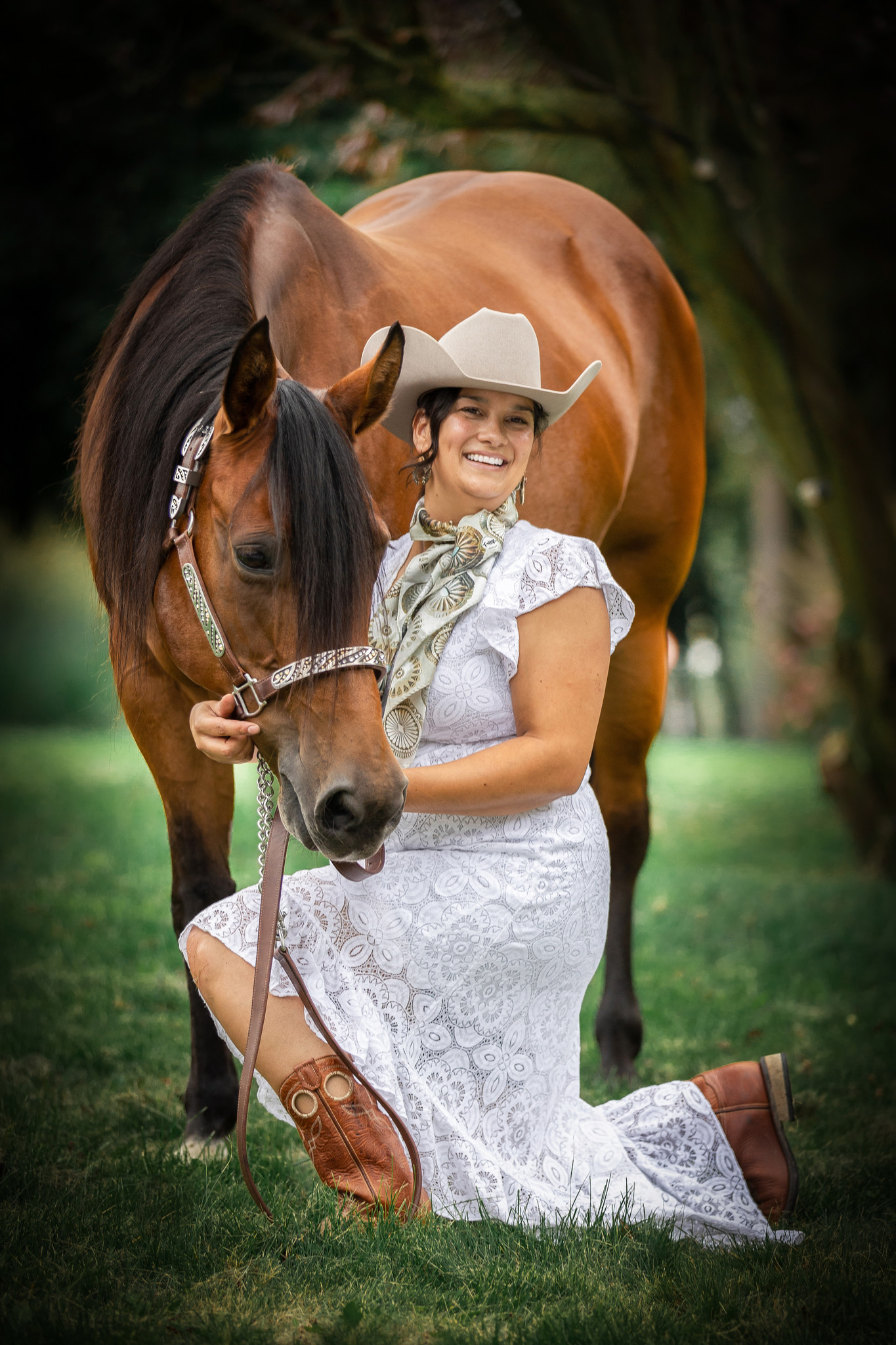 In 2018, our team was reinforced by Sanghita, Dominique's wife, who takes care of the ins and outs behind the scenes of EURO-HORSE. She is also a certified Western Instructor.
We believe it is important not only to keep our knowledge up to date, but also to expand it. That is why we regularly train by attending clinics and courses with trainers, veterinarians and osteopaths, among others.
Because we work with horses on a daily basis, we know which products function well, and we like to test innovative products. You have the guarantee that all our products have passed through our hands and/or are being used by us. This way you are guaranteed a successful and pleasant purchase!


Evelien Lalesse-Velthuis, Dominique van Buuren, Martin Lalesse en Sanghita van Buuren-Biharie