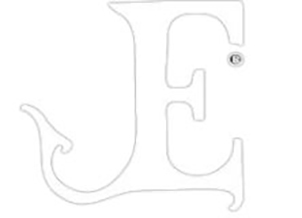 Master craftsman Jim Edwards of Blum, Texas began creating bits in 1986. He had ridden hundreds of horses for work, team roping and showing, in addition to those he started then rehabilitated and sold. As he gained experience, he began to question conventional bridle bits. Because he wasn't satisfied with how his horses reacted to conventional bridle bits, he started building and experimenting with his own designs.
What he discovered was that tongue pressure, pain in the horse's mouth along with inconsistencies in rider's hands, will trigger an array of instinctive protection responses. When these instincts kick in, the horse stops thinking and starts reacting. Reacting to pain instead of relating to cues can make for a bad day's ride, and over time creates bad habits that inhibit the horse's natural athletic ability.
Jim has spent much of his life gaining an understanding of how a horse thinks. His dedication to improving communication and horsemanship has shaped his bits into what they are today. Many world champion reiners, cutters, and pleasure horse riders have trained and shown in Jim Edwards bits.