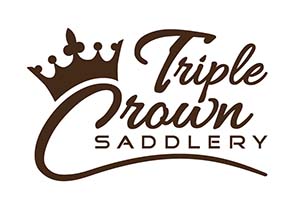 Triple Crown Saddlery is a unique small-scale saddlery in America where everything is still done manually but where progress is made. The ideal combination for you as a rider!
We are proud to present to you the saddle that Don Boyd designed in collaboration with Triple Crown Saddlery in 2017. Years of experience and the latest technology have contributed to the development of the Don Boyd Reiner!
Each Triple Crown saddle can be designed completely according to your own wishes. Here you will find Stock saddles and examples of Custom Made saddles.