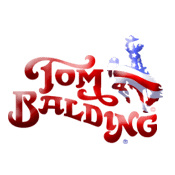 Try before you buy !!
You can try all Jim Edwards Bits and Tom Balding Bits with us before you purchase.
We offer a trial bit service that lets you, as a customer, try out the bit before purchasing it. We understand that this is an investment and want to make sure that you are 100% satisfied with the bit you buy. During competitions where we stand with the stand you can ride free with our bits. Prefer a week on trial? You just pay for the desired bit and get your money back when you prefer to have a different bit. Send us an email for this option or contact us by telephone.