Proudly designed and manufactured in Canada, the next generation FUZION saddles from Western Rawhide have an innovative tree with a narrower and deeper ground seat for improved rider position and comfort. With a more balanced and safe seat, horse and rider move as one for optimum performance, speed and agility.This will result in a considerably more comfortable, more effective and more efficient ride.
Trail Master Saddle €2565,00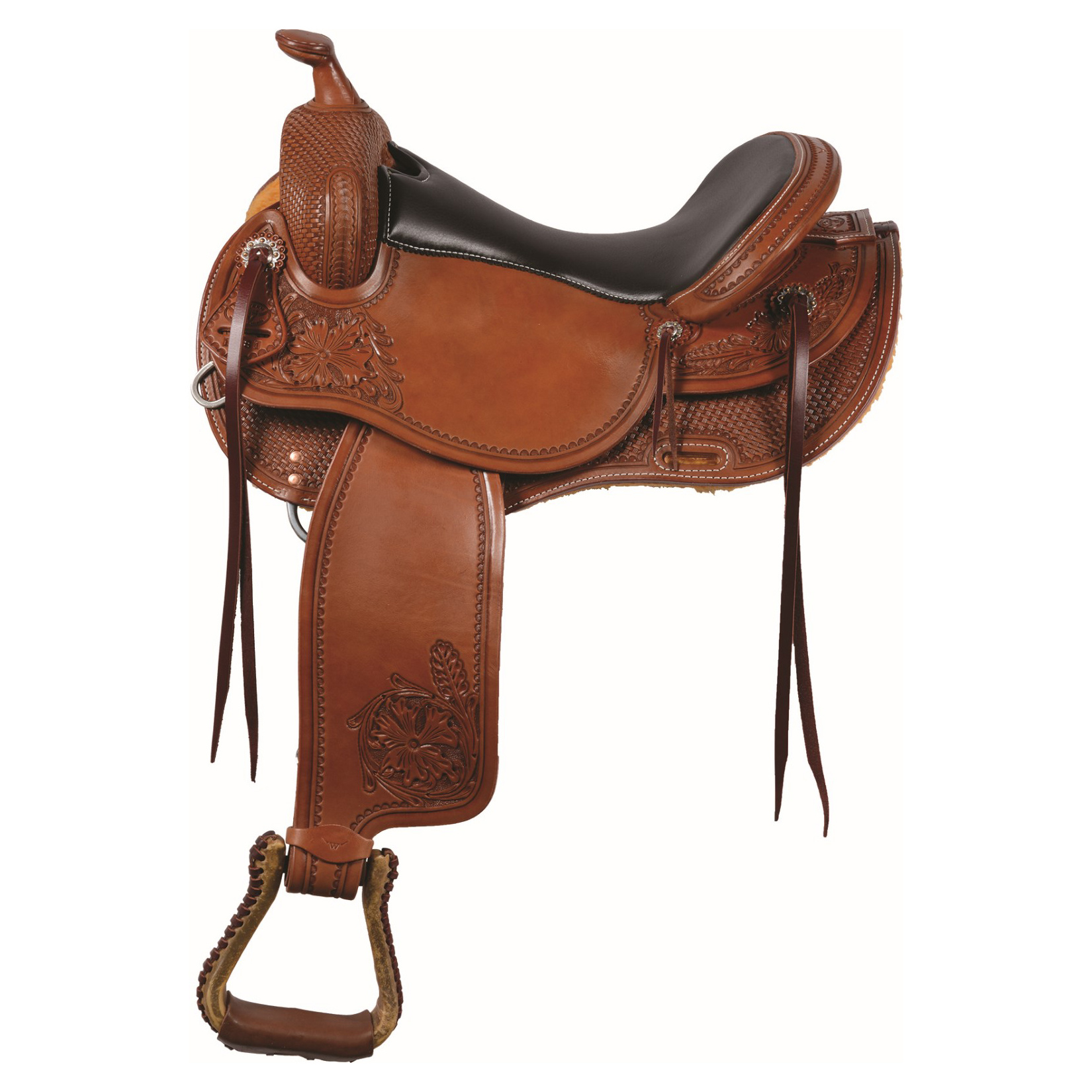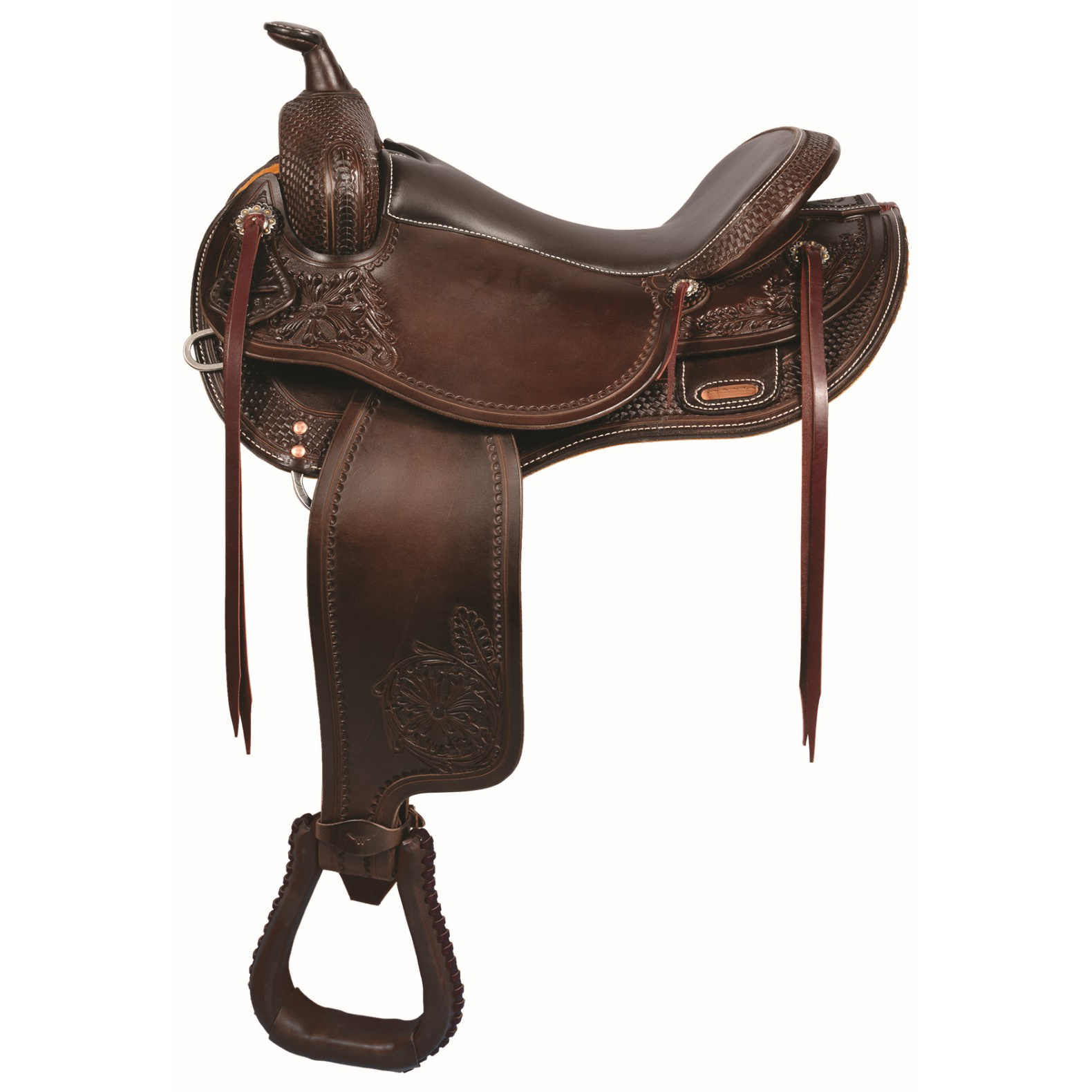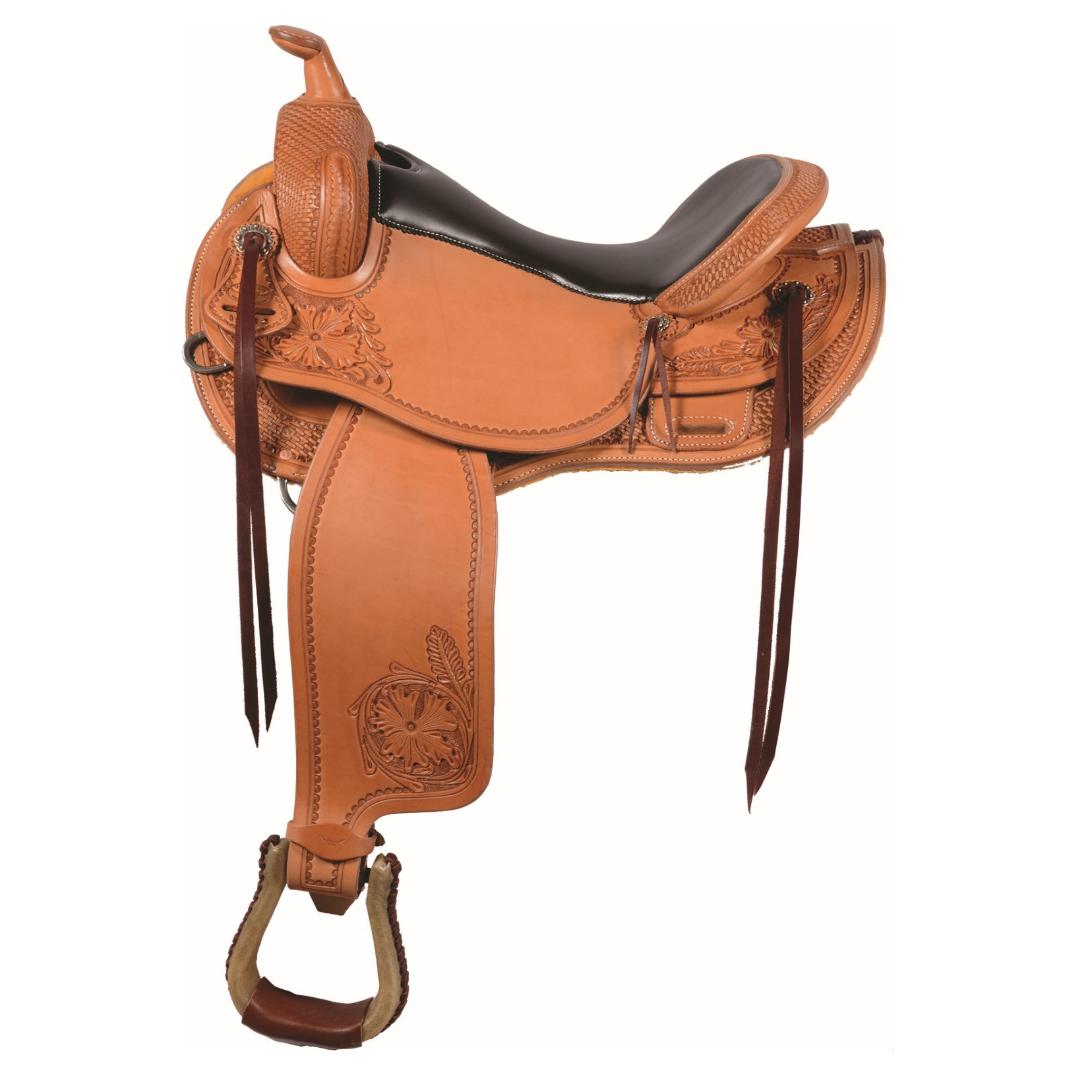 This saddle is perfect for the trail rider. Finest in fit and conformability for horse and rider with a double padded seat and slightly deeper seat pocket to ensure a well-balanced ride. Premium American leather, matching smooth brown cowhide seat and finished with berri conchos.
Tree
Premium fiberglass covered wood tree with regular Quarter Horse Bars.
Details:
Gullet width=7''
Gullet height=8''
Cantle heigh=3 1/4''
Horn=3''
Weight 25 lbs
Seat=16''
Extra wide leather wrapped stirrups.
3-way rigging
Butterfly skirt
Youth Saddle ''Golden'' €1495,95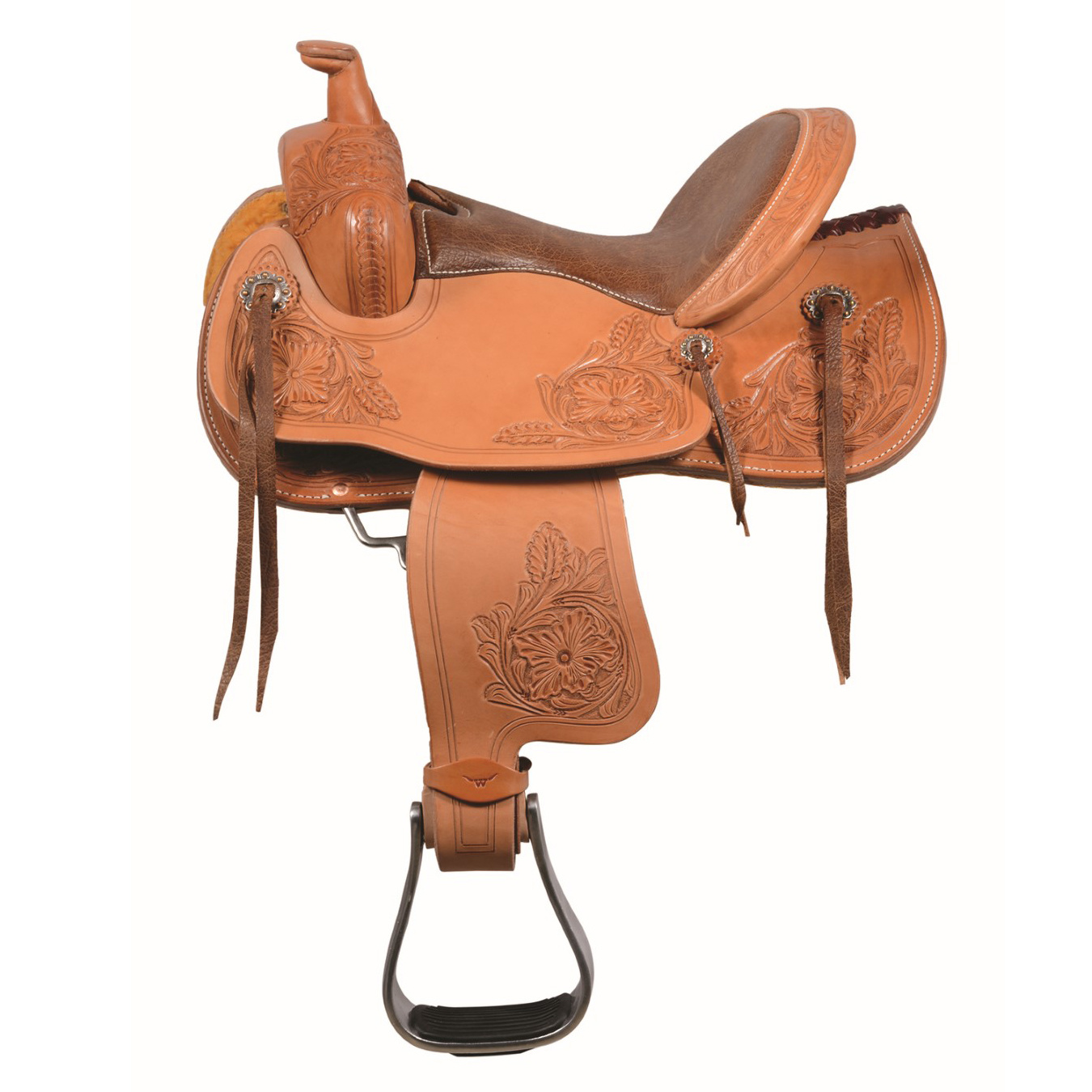 This youth saddle is an partial tooled butterfly saddle.
Made off Premium Smooth American Leather, trimmed with berry conchos and saddle strings.
Details:
Gullet width=5 1/2''
Gullet height=7''
Cantle height=3 1/4''
Horn heigh=2''
Seat=12''